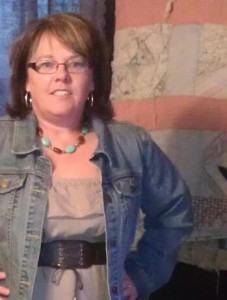 Letter from the President
May 15, 2014
Hope everyone is enjoying the beautiful weather we are having.  Thanks to everyone who was at our May meeting.  I enjoyed going around the room and hearing stories about everyone's moms and grandmothers.
Our next meeting will be June 14th at 1:00 p.m. at the Overton County Library in Livingston, TN.  Our guest speaker will be Edie Williams she will be doing a class for us on DNA.  We are starting early so we will have plenty of time for the class, questions, and help with your DNA.  We also moved the meeting to Overton County so we could have more room and time with Edie. If you have any questions please e-mail me at the email below and let me know if you are planning on attending so we can get a head count.
We have several events coming up this month and next.  This weekend at the Cordell Hull birthplace there will be a Civil War reenactments and speakers on Saturday and Sunday.  Saturday starts at 9:00 a.m. and Sunday starts at 2:00 p.m.  May 24 is Heritage Day at Granville, TN. it runs 9:00 to 5:00 and has something for everyone.  If you have never been I urge you to go it is like stepping back in time.  Also on that day at 10:00 in Overton County at the Good Hope Cemetery a Civil War Memorial for 12 Confederate Soldiers buried there.  There will also be a Genealogy Festival in Overton County at the end of June. I will post info in a couple of weeks.  It will be June 26,27,28 so mark your calendars.
If you have any upcoming events you would like for us to share with our members please e-mail and I will try to put on our calendar.  Please remember to send your photos and information about your Civil War soldiers to the e-mail below before June 14 to get in the researcher.  I would like a picture and short bio and any letters they may have written would be nice.
Hope to see everyone at the next meeting.  If you have anything for the Researcher please bring to that meeting or send to my e-mail below. Remember to honor all our fallen veterans this Memorial Day.
UCGA President
theresa.ucga@gmail.com
(931) 644-7304