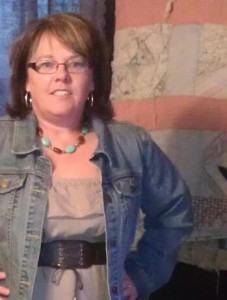 Letter from the President
May 27, 2015
Hello everyone I hope you are all well. I know I have been enjoying these beautiful days and going to some cemeteries.
Our meeting in May was a good one. I wish everyone could have been there. Prof Powell from Nashville State done a great job on showing us how to properly clean tombstones and how to read without using stuff to damage the stones. She is sending me a handout and when she gets it to me I will have Guy to upload to our website. I have already been buying stuff and ready to get started. Jim made me some dowsing rods to play with also. Anytime anyone would like to go out just give me a call or email.
We will not meet in June. Our next meeting will be July. As of now we will have Dr. Op Walker speaking on "Our Healthy Ancestors." I have heard this and it is really good. Hope to see you all there. Have a great summer.
Thank you,
Theresa

UCGA President
theresa.ucga@gmail.com
(931) 644-7304